My daughter is wearing the crocheted cocoon as a vest in this photo.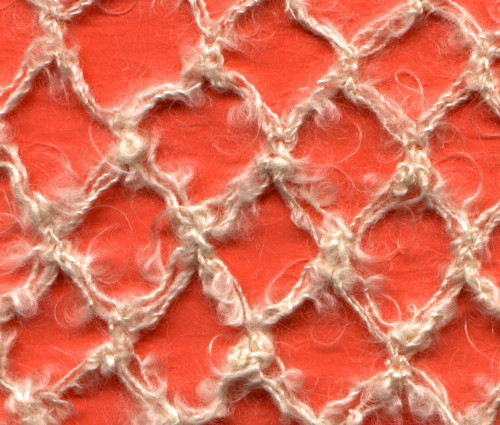 There is only one crochet stitch used in the whole piece. That is Lover's Knot
The dynamic yarn comes from using an illegal plying combination. The cashgora is spun Z and the fine silk is spun S. The combination is plied in the S direction. The pattern is for sale.